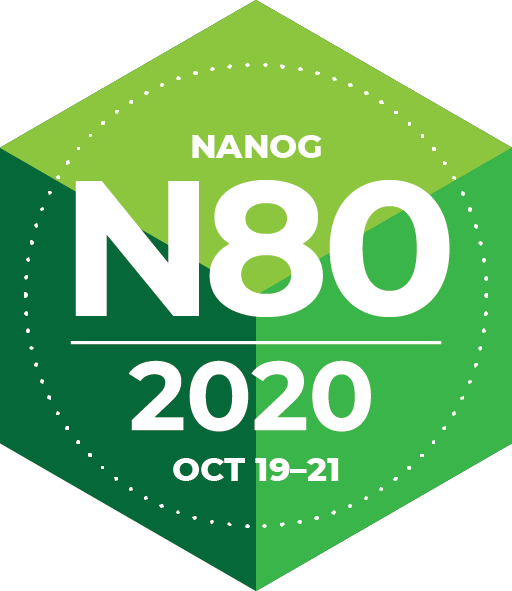 NANOG 80 was held October 19-21 as a virtual meeting to ensure the safety and wellbeing of our community — the in-person meeting in Seattle was canceled.
---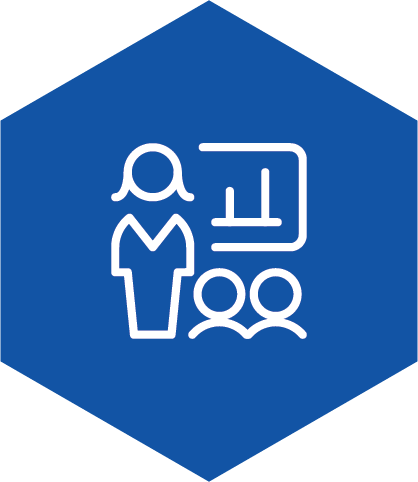 Best-in-class content.
Get up to speed on the latest networking challenges and best practices with a three-day virtual program of talks, tutorials, keynotes, and panels, presented by some of the industry's top minds.
---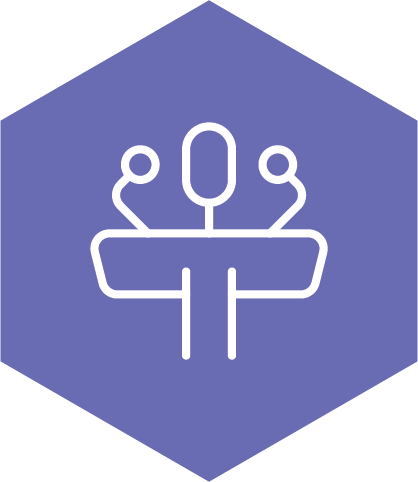 Meet the NANOG 80 keynotes
Jezzibell Gilmore of PacketFabric, and Avi Freedman of Kentik, delivered keynotes on Tue + Wed at NANOG 80 Virtual, with live Q&As to follow. Learn more about Jezzibell and Avi, and read each of their talk abstracts.

---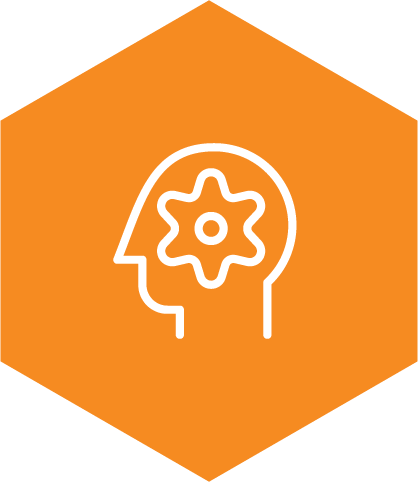 Ready to hack!
Many of the brightest minds in our community joined at the NANOG 80 Virtual Hackathon, Saturday, October 17 at 1:00 pm EDT — the weekend before the NANOG 80 conference.
---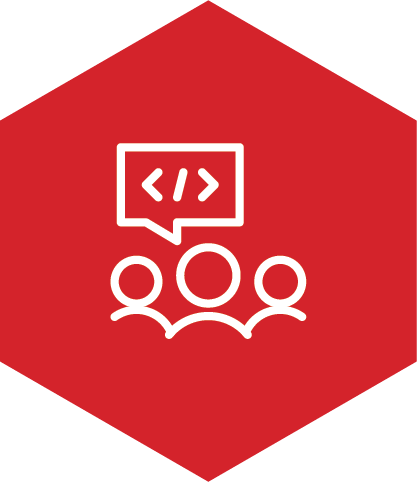 Real time engagement with the NANOG community.
NANOG 80 included interactive opportunities + live Q&As. If you weren't able to attend the NANOG 79 Community Meeting, check it out on our YouTube channel!
---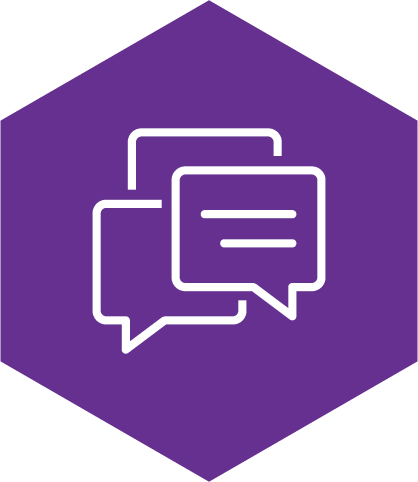 Your expertise. Your voice. Your NANOG.
Interested in becoming a NANOG member? Joining has its benefits! You'll have the opportunity to play a role in shaping our future by running for office, serving on a committee, and voting.
---