NANOG 82 Call for Presentations
Transform your research, ideas, and best practices into a presentation for the 82nd community-wide gathering of The North American Network Operators' Group, in June. Given by many of the industry's top minds, presentations at NANOG meetings are meant to spark the imagination, encourage dialogue, and drive new solutions to our greatest networking challenges.
The NANOG Program Committee (PC) is currently seeking proposals, and also welcomes suggestions for speakers, and ideas for topics. Presentations may cover current technologies, soon-to-be deployed technologies, and industry innovation. Vendors are welcome to submit talks which cover relevant technologies and capabilities, but presentations should not be promotional, or discuss proprietary solutions. 
Submit your NANOG 82 proposal now, via the NANOG Program Committee tool.
Topics of interest
Automation
SDN
Traffic analysis
ISP Issues: sharing lessons learned / what to watch out for
Cloud-related topics: scale concerns, etc.
Routing
Best current practices
Career development skills 
Tutorials: 101, deep dives, etc.
About NANOG
Since its earliest inception in 1987, The North American Network Operators' Group (NANOG) has been committed to the ongoing advancement of an open, secure, and robust internet, by providing a platform that inspires, educates, and empowers our community to meet the ever-changing demands of a global network, in service of building the internet of tomorrow.
Through meetings, events, scholarships, fellowships, digital spaces, and social networks, we offer multiple ways to meet and learn from others working or studying in your field; share the latest technologies; have meaningful conversations about what's impacting your daily lives; and get involved on a broader scale.
Presentation guidelines
The following rules and guidelines will assist you as you plan your presentation for a NANOG conference.
All presentations will be run from the Tech Table/Green Room on a platform provided by NANOG. Your presentation should be submitted in .ppt(x), .key, or .pdf format. You will be provided a remote slide advancer to use during your presentation if presenting in person.
Presentations containing live demos are highly discouraged. If you have a demo you'd like to present, it should be noted in the abstract of your submission, and you agree to testing during a dress rehearsal prior to the conference starting. You also must have a canned back-up that has been approved by the Program Committee should issues arise during rehearsal. 
Presentations should be created with a 16:9 aspect ratio.
NANOG allows logos to be used in the following ways:

Logo representing the speaker's company or organization, on the first and last slides of a presentation.
Recognition logos (i.e. thanking the speaker's sponsors or project partners) on either the first, or last slide of a presentation.
Unobtrusive logos or copyright notices representing the speaker's company or organization in the slide footer.
Unobtrusive logos representing other products, companies, or projects are permitted within the talk, where applicable to the content of the presentation. Speaker must obtain any necessary approval for the legal use of such logos.

A slide template can be downloaded from here, and a link is also located on the Tools + Tips page of the NANOG website.
Remote presentations must be recorded no later than 2 weeks prior to the start of the conference.
If you have any questions about the rules and guidelines, please email the PC, and a representative of the committee will respond to you in a timely manner.
How to submit a presentation
The primary speaker, moderator, or author should submit a presentation proposal and an abstract in the Program Committee Tool.
You will be required to sign in with your Profile account (nanog.org/login/).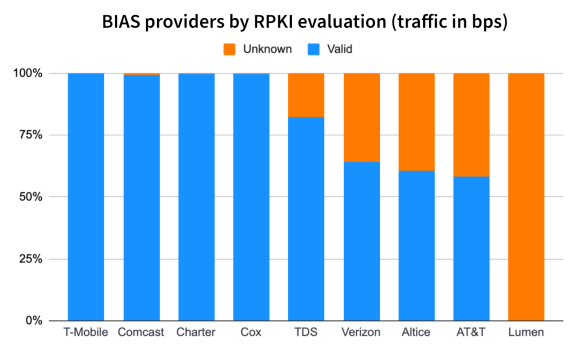 If you are already logged in, you may also access the Program Committee tool by selecting "Propose a Presentation" from the right side drop-down menu: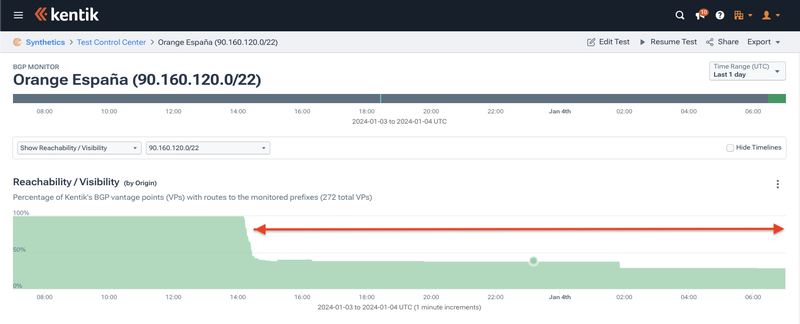 Select the type of talk you propose to present, and complete the title and abstract: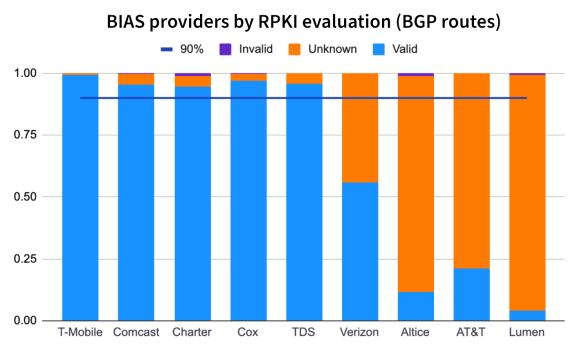 Upload draft slides as soon as possible so the PC can understand the intended structure and level of detail covered by the talk. Draft slides are not required for a proposal to be initiated, but they are usually expected before the PC can definitively accept a submission. The following information should be included in the proposal:
Author's name(s).
Professional or educational affiliation.
A preferred contact email address.
A preferred phone number for contact.
Submission category (General Session, Panel, Tutorial, or Track, see definitions below).
Presentation title.
Abstract.
Slides in PowerPoint (preferred), Keynote, or PDF format.
Comments as desired including URL to materials or previous talk.
After completing your submission, you will be able to view your submitted talk(s) and make updates from the View Presentations page.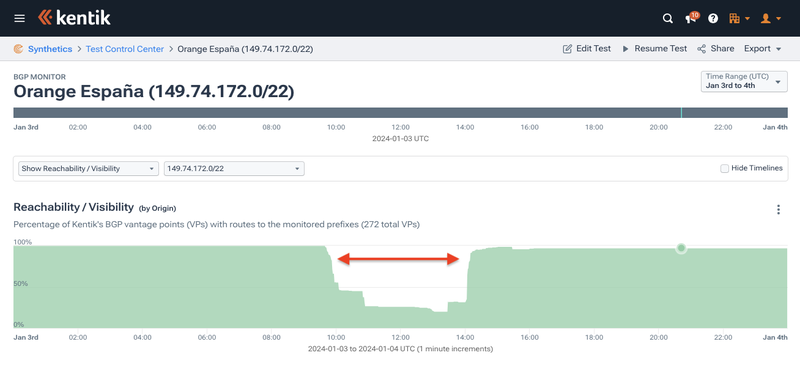 Timeline for submission and proposal review
Submitter enters abstract any time following the Call for Presentations and prior to the CFP deadline for slide submission (and draft slides if possible) via the Program Committee Tool.
PC performs initial review and assigns a "shepherd" to help develop the submission.
Submitter develops draft slides of talk — NANOG staff are available to assist with slide templates upon request from Submitter.

Please submit initial draft slides early.
Panel and Track submissions should provide a topic list and intended/confirmed participants.

PC reviews the slides and continues to work with Submitter as needed to develop the topic - Draft presentation slides should be submitted prior to the published deadline for slides.
PC accepts or declines the submission.
Agenda assembled and posted.
Submitters notified.
If you think you have an interesting topic but want feedback or suggestions for developing an idea into a presentation, please email the PC, and a representative of the committee will respond to you in a timely manner. Otherwise, submit your talk, keynote, track, or panel proposal to the PC Tool at your earliest convenience. We look forward to reviewing your submission!
NANOG 82 Calendar of Events
| Date | Event/Deadline | |
| --- | --- | --- |
| Mar 1, 2021 | CFP Announced | |
| April 12, 2021 | CFP Deadline: Draft Presentation Slides Due | |
| May 10, 2021 | Pre-Record Presentation FINAL Slides Due | |
| May 10, 2021 | Topics List + Highlights Posted | |
| May 24, 2021 | NANOG 82 Agenda Published | |
| May 28, 2021 | Speaker Presentation Recordings Finalized | |
| June 14-16, 2021 | NANOG 82 Conference | |
| Mar 1, 2021 | CFP Announced | |
| April 12, 2021 | CFP Deadline: Draft Presentation Slides Due | |
NANOG sessions
Keynote Presentation: Keynote presentations highlight topics of significant current or historical interest to the NANOG community. Proposals can be diverse ranging from new technologies or methods for network operation to informed narratives about network operations over a number of years. Keynote presentations may last up to one-hour and speakers should indicate that their submission is a keynote in their abstracts. Speaker must submit slides for acceptance of a Keynote Presentation.
General Session Talk: General Session presentations on a topic of current interest to the NANOG community are typically 30-minutes long (including time for Q&A). Speakers must submit slides for acceptance of a General Session presentation. General Session talks may run concurrently with other sessions.
General Session Panel: Panels are 45-90-minute discussions with a moderator and a team of panelists. The panel moderator must submit an abstract on the discussion topic, a draft list of panelists, an overview of the panel presentation. Acceptance of Panel submissions will be based on the proposed topic, the expertise of proposed panelists, as well as the potential for informative and constructive discussion. The PC welcomes the early submission of panel materials and the panel moderator should upload the materials to the PC Tool or send them to the PC shepherd for review.
Tracks: Tracks are 90-120 minute sessions of topics regarding a specific area of network operation, which are of interest to a portion of the NANOG community. The track can include a number of related presentations of varying length and/or a panel. The content in a track is reviewed by the PC, but potential moderators are encouraged to submit track proposals to the PC in outline format, including sub-topics and presenters.  
Sample topics include:
Internet and Infrastructure Security
Research
Network Automation and Tools
BGP and its extensions
DNS
Datacenter
Dealing with DDOS attacks
Better ways to scale the network and connections
Peering
Tutorials: Tutorials are 90-120 minute sessions. The presenter(s) are responsible for the content, which will be reviewed by the PC. Relevant areas for tutorials include:
Network Automation
Transport and IP Network Technologies and Developments
Control Plane Protocols and Troubleshooting                     
Network Measurement and Tools     
Network Security
Disaster Recovery Planning    
Multiple tracks and tutorials may be run concurrently. A tutorial submission should include an abstract and slides.
Lightning Talks: Lightning talks are short presentations, limited to ten minutes, given by attendees at a NANOG meeting.  Lightning talk submission is opened shortly before the start of a NANOG meeting. If you have a topic that's timely, interesting data to show, or a spur-of-the-moment idea that you would like feedback on, we encourage you to consider submitting it. The PC will vote on all Lightning Talk submissions onsite at the meeting, and the submitter will be notified about his or her submission one day prior to the scheduled talk time.
NANOG registration fee is waived for:
Keynote presentations: a maximum of one speaker.
General Session presentations: a maximum of one speaker.
General Session panels: one panel moderator and all panelists.
Tracks: one moderator.
Tutorials: one instructor.