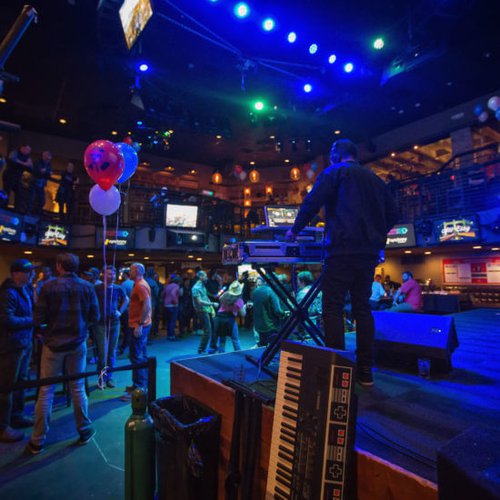 Come One, Come All to NANOG's Safe Social Hour!
The event will take place at the Lumber Exchange Event Center on November 1st from 7 - 10 pm. The Lumber Exchange Event Center's prohibition-influence design and large space allows for guests to social distance and comfortably socialize + network with new and old friends. A NANOG badge is required for entry.
About Lumber Exchange Event Center: The owner saw the vision for the event center after developing The Pourhouse restaurant (located on the second floor space) for years. The Pourhouse is a Minneapolis hot spot for watching televised sports events, devouring great food and dancing the nights away on the weekends.
Event: NANOG Social Event
Time: 7:00pm - 10:00pm
Location: Lumber Exchange Event Center
Address:
Lumber Exchange Event Center
10 S. 5th Street
Minneapolis, MN. 55402
Walking Directions from Hyatt Regency Minneapolis (approx 16 min walk):
Take Nicollet Mall Street for .6 miles northeast toward the Mall
Turn left onto S. 5th street
Turn right onto Hennepin Ave, destination will be on the right
---
Additional Social Information
Sunday, October 31, 2021
Event: Hackathon Reception
Time: 7:00pm - 8:00pm
Location: Boundary Waters D Foyer
*Hackathon Attendees Only
Monday, November 1, 2021
Event: Peering Coordination Forum
Time: 5:00pm - 6:30pm
Location: Regency Room (2nd Floor)
*NANOG Badge required for entry
Monday, November 1, 2021
Event: NANOG Social Event
Time: 7:00pm - 10:00pm
Location: Lumber Exchange Event Center
Address: 10 S. 5th Street
Minneapolis, MN. 55402
*NANOG Badge required for entry
*Temperature Checks before entry
Walking Directions (approx 16 min walk):
Hyatt Regency Minneapolis
Take Nicollet Mall Street for .6 miles northeast toward the Mall
Turn left onto S. 5th street
Turn right onto Hennepin Ave, destination will be on the right
Tuesday, November 2, 2021
Event: Beer 'N Gear
Time: 6:00pm - 8:00pm
Location: Regency Room (2nd Floor)
*NANOG Badge required for entry