---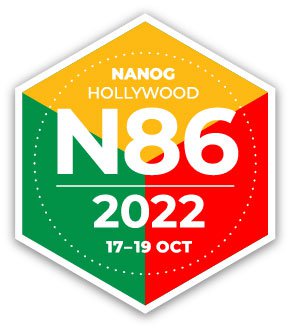 Join us in Hollywood, CA for NANOG 86
Our 86th community-wide gathering is 17-19 Oct 2022.
---
Registration is Now Open!
Join us in person or virtually for NANOG 86. Don't miss your chance to experience hours of ground-breaking industry talks, legendary keynote speakers, opportunities for networking + more. Our tri-annual conferences facilitate space for our community to connect, grow, inspire + profoundly build the Internet of tomorrow.
| | Dates | Member | Non Member | Student | Virtual |
| --- | --- | --- | --- | --- | --- |
| Early | 11 JUL 2022 | $675 | $700 | $100 | $100 |
| Standard | 08 AUG 2022 | $775 | $800 | $100 | $100 |
| Late | 10 OCT 2022 | $875 | $900 | $100 | $100 |
| Onsite | 16 OCT 2022 | $1,075 | $1,100 | $100 | $100 |
NANOG Meeting Cancellation + Refund Policy

NANOG hopes everyone who registers for the meeting will be able to attend; however, we know extenuating circumstances do occur.
The NANOG cancellation and refund policies are as follows:
Any registration canceled between 11 Jul to 01 Oct, 2022 is refundable but will incur a $50.00 fee
Registrations canceled on 02 Oct to 15 Oct, 2022 is refundable but will incur a $100.00 fee
Registrations canceled on or after 16 Oct, 2022 will not receive a refund
NANOG Social Event Guest Pass:
$50 per guest (purchase separately when you register, limit 2)
---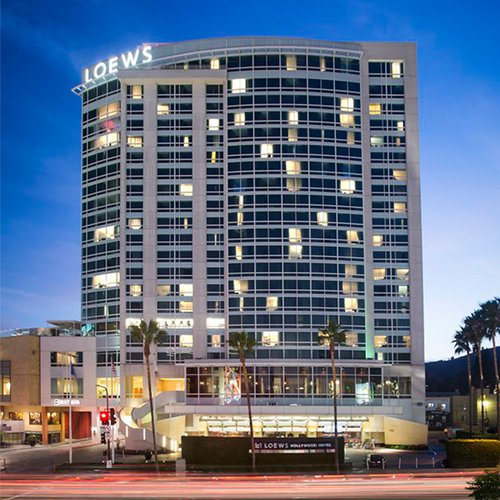 Hotel Information:
Headquarter Hotel
Hotel Guest Room Block
Loews Hollywood Hotel
1755 North Highland Ave.
Hollywood, CA 90028
---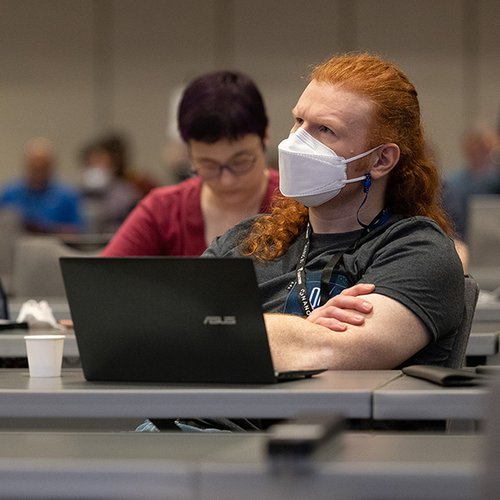 NANOG 86 Health + Safety
The health and safety of meeting attendees are very important to us. We believe the most effective way to ensure the safety of all attendees is to be fully vaccinated against COVID-19 . Please note that proof of vaccination will not be required to attend NANOG 86. Be aware that while NANOG will make every effort to reduce the risk of COVID-19 transmission on site, it is possible that you may come into contact with people that carry the virus through your travels.
---
Be Aware. Any company offering to sell you the NANOG 86 Attendee list is fraudulent.
---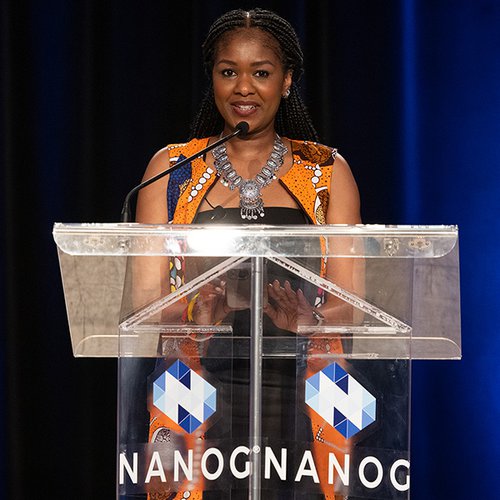 Submit a Talk at NANOG 86

Are you a top mind in the industry? Do you have what it takes to spark our imagination, encourage dialogue, + drive new solutions to our greatest networking challenges?

We are now accepting proposals for in-person or remote presentations for all sessions.
Requested Topics:
Based on feedback from our survey results, we have seen numerous requests for the following topics: 
Network Automation
Tutorials (IPv6, BGP, Segment Routing, DNS)
Security (developments in, problems/solutions, various protocols)
We are looking to schedule 1,020 minutes of content for NANOG 86, and have confirmed 135 minutes already - so don't wait! Presentation abstracts and draft slides should be submitted no later than Monday, 15 AUG 2022 to be considered for NANOG 86.
---
Coming soon to the NANOG 86 Stage
Full Abstract
The IEEE 802.1 Working Group continues its pursuit of standards related to congestion management within Data Center Networks. Many of the initiatives are spun from the IEEE 802 "Network Enhancements for the Next Decade" Industry Connections Activity (Nendica) which recently published a report on "Intelligent Lossless Data Center Networks" ISBN: 978-1-5044-7741-3. The focus is on enabling low-latency, low-loss, high-reliability Ethernet-based Data Center Networks supporting RDMA and AI/HPC workloads. These environments are increasingly common within and traversing interconnected Cloud and Edge Data Centers. This presentation intends to provide the most up to date look at these proposed and active projects as well as other forward looking solutions that may be candidates for future standardization.
Full Abstract
The International Telecommunication Union's Telecommunication Standardization Sector (ITU-T) received a proposal two years ago to begin work on designing a "new information and communications network with new protocol system" to meet the needs of a future network – the "New IP, Shaping Future Network" proposal. The proposal's proponents made various claims about the issues that the current network faces as a basis for developing a new design. Many of the raised points have been widely researched in the technical and standards communities for decades and for which solutions already exist. Others deal with areas that are already the subject of current standardization or study. In addition, some of these ideas were reflected in earlier work of the ITU-T Study Group (SG13) Focus Group on Future Networks 2030.
In December 2020, New IP was not approved as new work items for the next study period of ITU-T. Since December, however, elements of the New IP proposal were presented at the March and September 2021 meetings of ITU-T SG13 which is why it is relevant to continue to discuss the proposal. Also, some proposals for resolutions submitted to the World Telecommunication Standardization Assembly which took place in March 1-9, 2022, included elements of the NewIP proposal.
Full Abstract
Russia's invasion of Ukraine occurred just after NANOG 84. In addition to the tragic loss of life and destruction the subsequent fighting has wrought, the conflict has had measurable impacts on the Internet.
DDoS attacks targeting Ukraine were followed by retaliatory attacks against Russian networks. Outages in Ukraine have resulted from the fighting as well as from "cyberattacks". Ukraine asked ICANN and RIPE to disconnect Russia while Russia moved to block Internet access to independent media which led to a BGP hijack of Twitter.
Despite all of this, the Ukrainian Internet has proved to be resilient due in large part to the courageous efforts of the country's telecom technicians. This talk summarizes the Internet impacts from the recent war in Ukraine.
Full Abstract
How often do you find yourself doing the same set of commands when troubleshooting issues in your network? I am willing to bet the answer to this is: quite often! Usually we have a list of our favorite commands that we will always use to quickly narrow down a specific problem type.
Switch reloaded unexpectedly? "show reload cause"
Fan failure? "show environment power"
Fiber link reporting high errors or down on your monitoring system? "show interface counters errors", "show interface transceiver", "show interface mac detail"
Outputs like the above examples help you quickly pinpoint the source of your failures for remediation. SSH'ing into the boxes and running these commands by hand is time consuming, especially if you are for example a NOC dealing with numerous failures throughout the day. Most switch platforms have API's now and you can instead program against them to get these outputs in seconds. We will go over a variety of examples and creative ways to use these scripts for optimal use of your troubleshooting time and to get you away from continually doing these repetitive tasks by hand.
NOTE: The tutorial examples will be using python and the Arista pyeapi module with Arista examples, but the concepts can easily be transferred to other platforms and languages.
---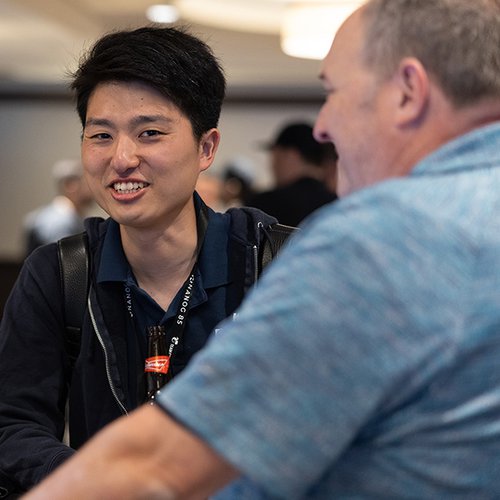 Apply for the Peering Coordination Forum
The Peering Coordination Forum is a 90-minute session to be held on 17 OCT during the NANOG 86 conference. The forum provides time for attendees to meet and network with others in the peering community present at NANOG. NANOG 86 Peering Coordination Forum applications will remain open until we have 20 applications or 10 OCT.
---