Public Speaking Forum at NANOG 79
Wednesday, June 3, 2020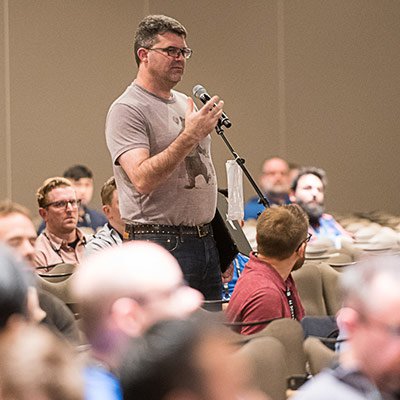 Transforming your ideas into a presentation that resonates with a live audience can be challenging. The Public Speaking Forum at NANOG 79 provides a positive and supportive environment for anyone interested in sharpening their public speaking + presentation skills, or sharing insights to help others sharpen theirs. It's also the perfect opportunity to dry run your next talk.
Six 4-minute individual presentations will be given in the first hour of the forum, followed by table topics. The final 30 minutes are reserved for conversation + networking with other NANOG 79 attendees. Box lunches will be provided for the first 50 attendees.
All levels welcome. Speaking slots are limited + first-come, first-served. Sign up below to reserve yours!