Let's Hack!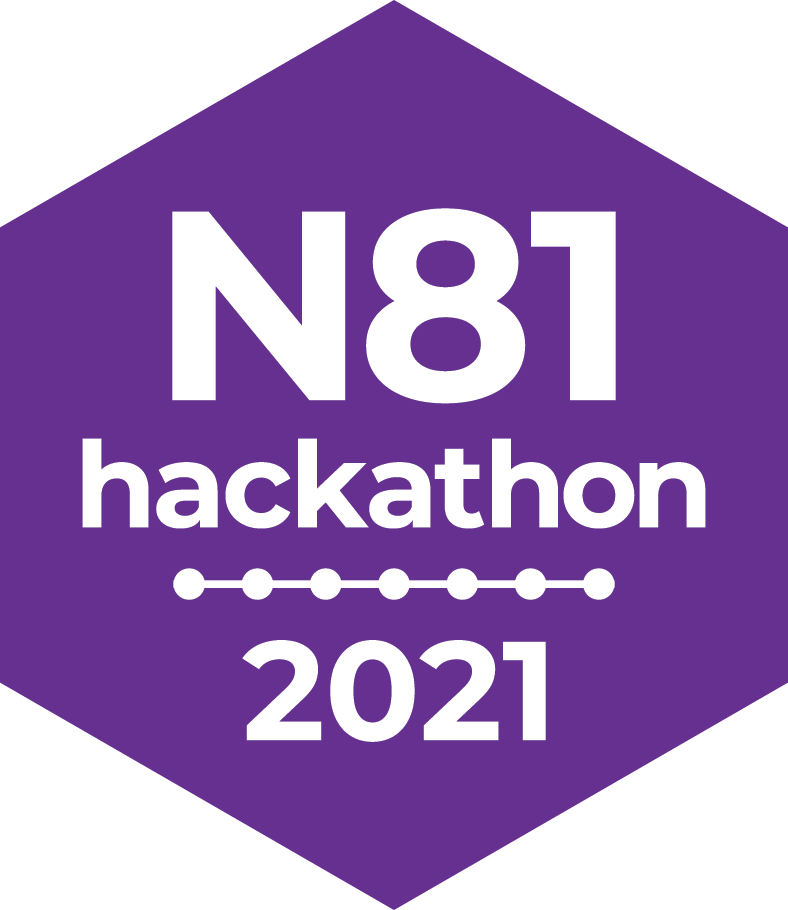 NANOG 81 Virtual Hackathon
Saturday + Sunday, February 6-7, 2021
An essential part of NANOG conferences, our hackathons are designed to be both fun and engaging, as well as a platform to build community and foster greater networking knowledge. NANOG Hackathons are hands-on, and educational at their core — directly supporting the most critical aspects of our mission. All levels are welcome to participate, and as always, registration is free.
The Hackathon starts at 1:00pm EST, Saturday, February 6 with a brief welcome and introduction. The hacking ends at 5:00pm EST, Sunday, February 7, when the team presentations will begin. The Hackathon will conclude around 6:00pm EST Sunday, February 7.
We have dedicated Support/Help Hours on Saturday from 1:00pm - 4:00pm EST and again on Sunday from 12:00pm - 5:00pm EST.
Register Now!
Theme: Configuration Modeling
The NANOG 81 Virtual Hackathon will focus on the theme of configuration modeling. Regardless of whether you're operating green-or brown-field networks, all network engineers interested in automation will eventually need to read configurations from a network to ensure they adhere to standards, deploy configurations from a source of truth, or reason about the intended state of the network. Utilizing collaboration services from Zoom and Slack, hackathon participants can work individually, or self-organize into teams to work on software passion projects.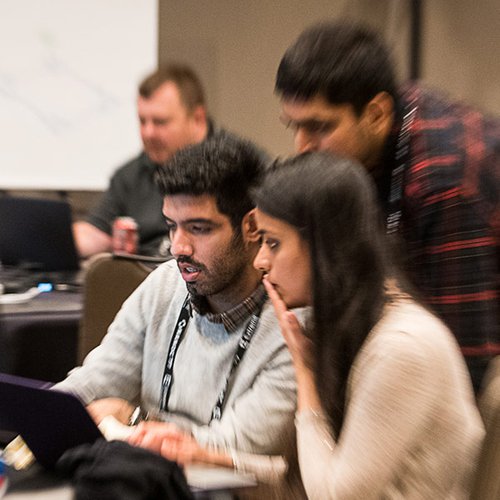 Work independently, or with the help of a mentor
Besides providing you with some general projects ideas, if you're still having trouble getting started, we will also provide documentation on some popular software packages and instructions on how to get a virtual router running on your laptop. Hack mentorship will also be provided throughout both days of the event. For those who are new to coding, you can spend Saturday following along with one of our mentors as they live code a basic service, and then build something yourself afterward.
Collaborate via Slack
Prior to the hackathon, you'll receive an invitation to our Slack workspace so you can begin collaborating. All who participate will have an opportunity to present their work (presentations will end around 6:00 pm on Sunday). Please take a moment to review the Hackathon Terms and Conditions before attending the hack.
If you'd like to participate, but aren't sure where to start, please reach out to us: [email protected]. We have lots of topic ideas to share.
See you in February! Until then, happy holidays + happy hacking.