How to submit a presentation
How to Submit a Presentation
The primary speaker, moderator, or author should submit a presentation proposal and an abstract in the Program Committee Tool.
Sign into the Program Committee Tool with your Profile Account: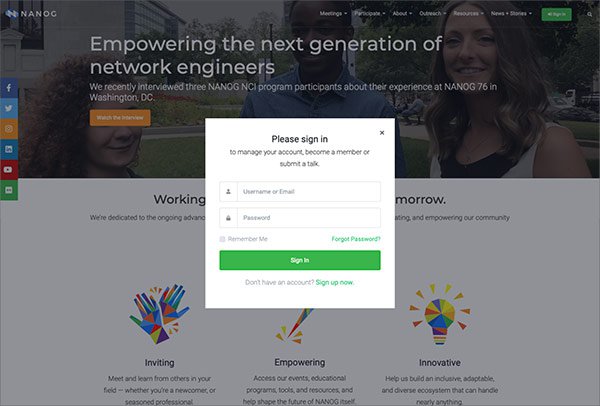 If you are already logged in you may also access the Program Committee Tool by selecting "Propose a Presentation" from the right side drop down menu: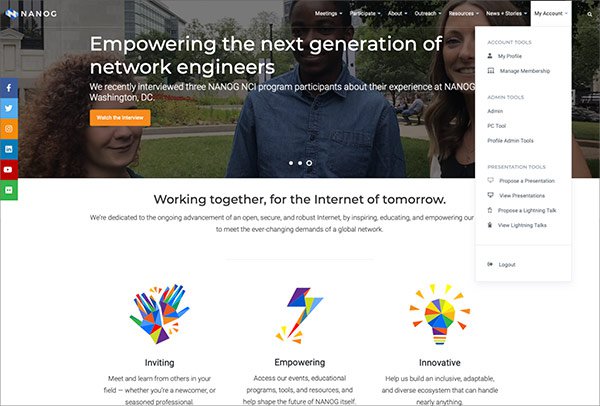 Select the session type, add the title and abstract, and click "Submit Proposal":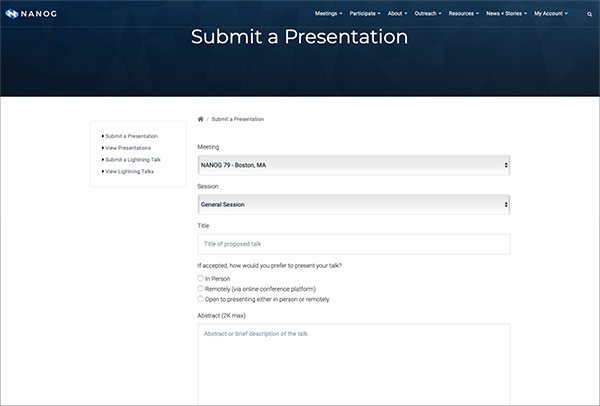 Upload draft slides as soon as possible so the PC can understand the intended structure and level of detail covered by the talk. Draft slides are not required for a proposal to be initiated, but they are usually expected before the PC can definitively accept a submission. The following information should be included in the proposal:
Author's name(s).
Professional or educational affiliation.
A preferred contact email address.
A preferred phone number for contact.
Submission category (General Session, Panel, Tutorial, or Track, see definitions below).
Presentation title.
Abstract.
Slides in PowerPoint (preferred), Keynote, or PDF format.
Comments as desired including URL to materials or previous talk.
After completing your submission, you will be able to view your submitted talk(s) and make updates from the View Presentations page.