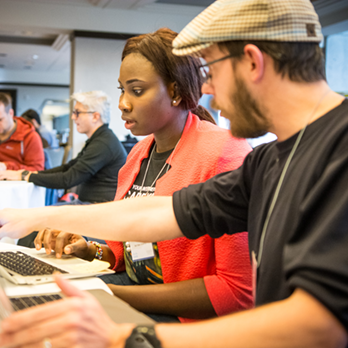 Hackathons are an essential part of NANOG meetings — designed to be both fun and engaging, as well as a platform to build community, and foster greater networking knowledge.
NANOG Hackathons are educational at their core, and directly support the most critical aspects of our mission. Held the Sunday before each of our tri-annual meetings, past hackathon themes have included BGP Security, Traffic Engineering, Streaming Telemetry, and Active Monitoring.
---
Sample Hackathon Agenda
Sunday: 8:30am to 7pm.
8:30am - 9:30am: Registration + breakfast
9:30am - 10:30am: Opening introduction + tutorial
10:30am: Break into groups
12:30pm - 1:30pm: Lunch
1:30pm: Resume groups
3pm: Break + refreshments
6pm: Hack deadline, prototype demos, voting
6pm: Closing