A community built on openness, authenticity, and collaboration.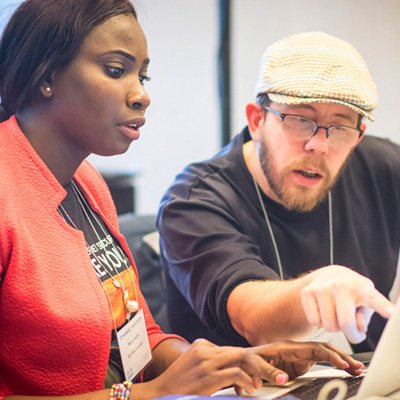 We pride ourselves in the community we've created since 1987, when the seeds of our organization were first planted. NANOG began when Merit Network won a $39 million grant from National Science Foundation to re-engineer and manage the NSFNET — the first national, high-speed Internet backbone — in the name of research and education. The "Regional Techs" meetings that were first formed as a means of gathering and sharing information, would later become the NANOG you know and love today.
We've grown and evolved substantially since that time, having revised our original charter in 1994 to officially adopt the NANOG moniker, to broaden our base of network service providers, and establish a number of educational programs and professional development opportunities in service of our mission.
On May 11, 2010, we branched off from Merit Network to officially incorporate as a new 501(c)(3) educational nonprofit: NewNOG, Inc. And in June, 2019, The North American Network Operators' Group officially reclaimed its original moniker; NANOG.
---
Our timeline
1987

THE GRANT THAT STARTED IT ALL

A MeritNetwork, Inc. led consortium won a $39 million grant from the National Science Foundation to re-engineer and manage the NSFNET — the first national high-speed Internet backbone for research and education.

1987-1995

NSFNET RE-ENGINEERED

Merit managed, and re-engineered, the NSFNET Backbone Service project in partnership with the National Science Foundation, ANS, IBM, MCI, and the State of Michigan.

1994-2010

A MONIKER IS BORN

Merit coordinated and managed the activities of the North American Network Operators' Group (NANOG), a name that evolved out of the NSFNET's "Regional-Techs" meetings — a forum to exchange technical information and discuss implementation issues among network service providers.

1994

ORIGINAL CHARTER ADOPTED

NANOG adopts its first Charter

2005

MAKING CHARTER AMENDMENTS

NANOG's Steering Committee is implemented, the Charter is amended, and the first NANOG Elections are held.

April, 2010

AN INDEPENDENT ORG

NANOG's Steering Committee informs Merit of their intention to form an independent, self-governing organization to operate NANOG meetings on behalf of the community. NANOG and Merit work together to form a transition plan, to take place after N51 in February, 2011.

May-Oct, 2010

"NEWNOG, INC." ADOPTED

NewNOG, Inc. is officially incorporated as a 501(c)(3) educational nonprofit and membership-based organization. In October 2010, the last NANOG Charter is adopted.

2011

TRADEMARK TRANSFERRED

A signed agreement between Merit and NANOG transfers the NANOG Trademark and Resources during N52, the last meeting serviced by Merit. In Jan, the NANOG Membership Policy is adopted, and in October, the first NANOG elections are held.

2018

EVOLUTION OF EXECUTIVE LEADERSHIP

Betty Burke, NANOG's founding Executive Director, retires and the board of directors hires Edward McNair, as its new Executive Director.

2018

NANOG VISUAL IDENTITY REFRESHED

NANOG updates its logo and branding — refreshing a decades-old identity, and revamping the organization's web presence.

NewNOG, Inc. becomes NANOG, Inc. — officially reclaiming the moniker our community recognizes and shares our affinity with.

2019

NANOG 25th Anniversary

NANOG celebrates 25 years of supporting the North American community of network operators.
---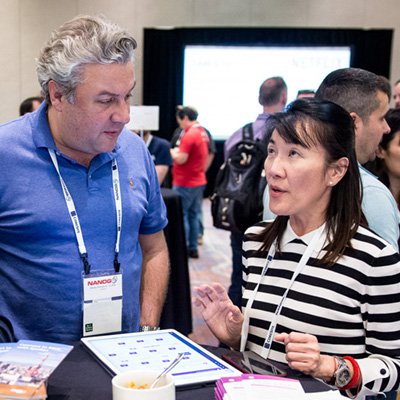 Inclusive, adaptable, and full of diversity.
We're dedicated to fostering a multifaceted internet ecosystem. By building and maintaining a diverse infrastructure, with a range of users, and meaningful, multi-layered content, we can give the internet of tomorrow its greatest chance at thriving.
Our community, and ecosystem, was designed to be adaptive, and responsive, with the ability to shape shift as quickly as the network demands it. Together, we believe that NANOG can handle nearly anything.
Learn More