A NANOG 83 Attendees' Guide to Minneapolis
Get ready to feel welcomed in the industrial landmark city known for being the birthplace of iconic musicians, incredible museums + the "Minnesota nice" culture.
Our next meeting, NANOG 83 ( Nov. 1 - 3) will be located near the breathtaking end of the Mississippi River in Minnesota. NANOG has a reputation for attracting the "best of the best" in the networking engineer industry. Our meetings span across North America and center around education, research, and the latest in technology.

When community members need a break from improving the Internet of tomorrow, here is a list of the "best of the best" to experience in Minneapolis.
---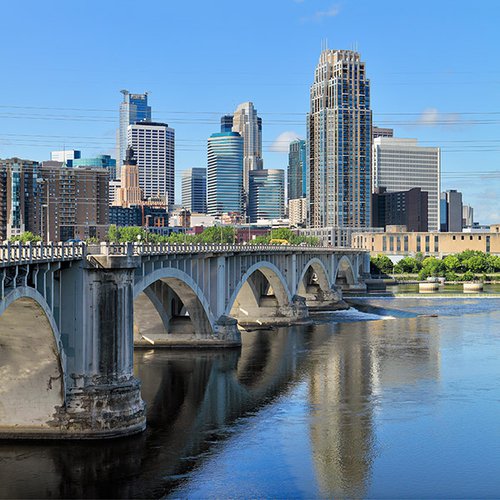 Minneapolis Snapshot
Bursting with cultural attractions, great shopping centers (including the iconic Mall of America) + breathtaking parks that unfold into a booming urban landscape, Minneapolis has something to offer every modern city explorer.
Don't have a car? Don't worry. Most of the city's top attractions are accessible by public transportation and are bike and multi-use pathway friendly.
---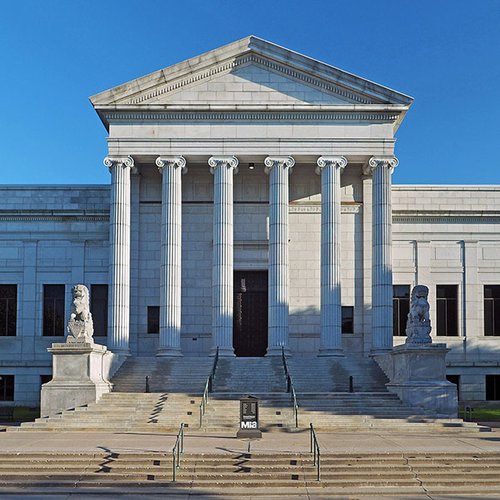 Minneapolis Institute of Art - A Little Something for Everyone
The museum features over 90,000 artworks ranging from Egyptian relics to European paintings. The museum represents 5,000 years of world history and has something for every art connoisseur. Also, don't forget to check out the scavenger hunt for the little ones.
How to Best Enjoy:
For the casual art fan: It's recommended to spend at least 90 minutes exploring the fascinating works of art at this museum. 
For the serious art fan:  Take advantage of the free cost of admission and break up your tour into a 2-day exploration. 
---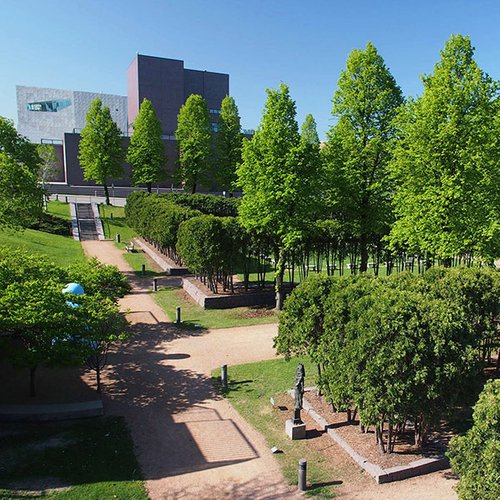 Minneapolis Sculpture Garden - A Unique Park Adventure
As one of the nation's largest sculpture parks, including 40 works of art, this 11-acre park is a must-see for anyone looking for a unique city experience.
How to Best Enjoy: 
The famous Spoonbridge and Cherry Fountain Sculptures are perfect for capturing pictures of the iconic sights of the city. The Irene Hixon Whitney Footbridge also provides a breathtaking view of Minneapolis. 
---
Mill City Museum - Go Back in Time
Go back in time in this one-of-a-kind venue. Located in the inside of an 1870 mill complex, the museum takes you for an authentic ride into the industrious past of Minneapolis. The Mill City Museum offers interactive railroad cars + exhibits. Fascinating cooking demonstrations are also available at the baking lab.
How to Best Enjoy:
Participate in the educational programs, as well as the museum.
---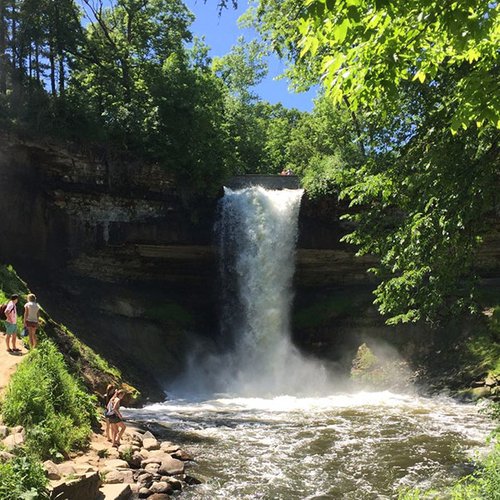 Minnehaha Regional Park - Chase this Waterfall!
A must-see of the city, Minnehaha Falls reaches 53 ft. and is located on the banks of the upper Mississippi.  As many as 800,000 people visit this park every year. The park features outdoor festivals and music performances throughout the season. 
How to Best Enjoy:
Snap a picture of the renowned statues of Minnehaha and Hiawatha: characters that were made famous by the "Song of Hiawatha" written by Henry Wadsworth Longfellow. 
---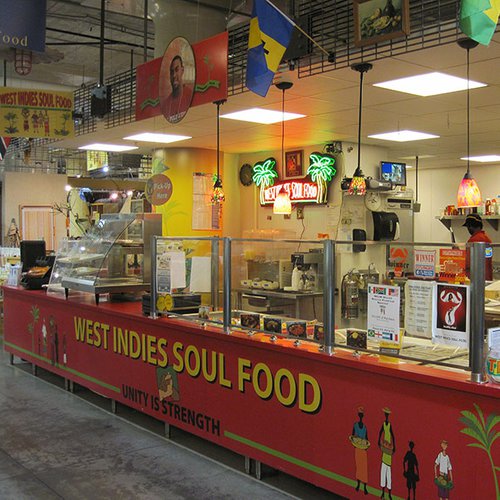 Midtown Global Market - A Foodies Paradise + More 
Mall of America, not your thing? Find that perfect Christmas gift at The Midtown Global Market, featuring over fifty global vendors, selling food and handcrafted items. 
How to Best Enjoy:
The Market is a foodies paradise. Take advantage of the opportunity to indulge in Asian, Mediterranean, Mexican, African, Venezuelan, Southern, + Moroccan food. Then, wash it all down with a Minnesota beer at the brewery! 
---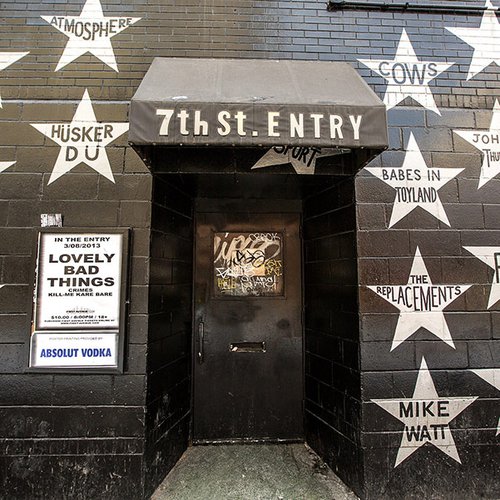 First Avenue and 7th St Entry - A Famous Music Club 
The famous First Avenue & 7th St Entry is a music club that captures the heart of the Twin Cities' magnificent music scene.  This venue is the birthplace of many iconic musicians, including the Replacements,  Soul Asylum, + Hüsker Dü. The club additionally hallmarked the beginning of careers for Depeche Mode, U2, Metallica, + Tina Turner. 
How to Best Enjoy: 
The club offers incredible weekly talent and fundraisers for local + national non-profit organizations, like The Red Cross and Pastor Paul's Food Shelf. 
---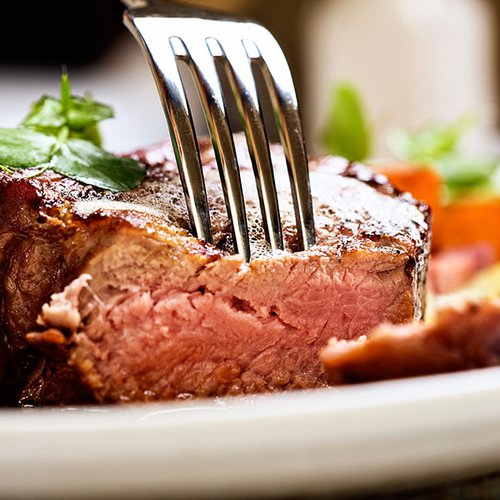 Manny's Steakhouse - Larger than Life
Everything is bigger at Manny's Steakhouse. The landmark restaurant is known for its gigantic portions of red meat (think a 50 oz. bone-in ribeye) and a selection of around 300 fine wines.  In service for 26 years, the steakhouse serves a signature meat cart, top-grade surf and turf, delectable desserts + rotating specials. 
How to Best Enjoy:
If you are looking for a unique date night experience or a dining night to remember, look no further. 
---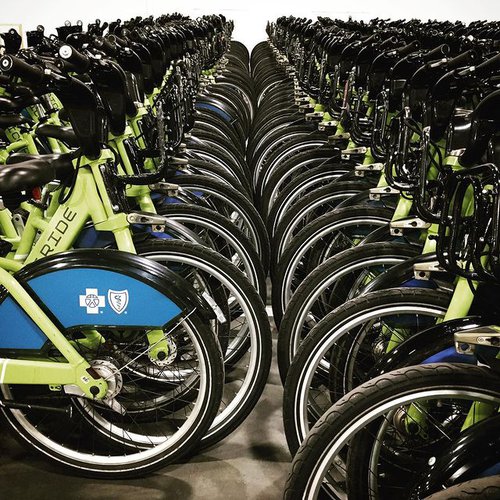 Nice Ride Minnesota - Local Bike Sharing
Bike sharing at it's finest. A non-profit bike sharing system that provides a way to explore the city. 
How to Best Enjoy: 
A membership or pass is needed to use the system, which is accessible online and can be done before your trip. Find out more here.
---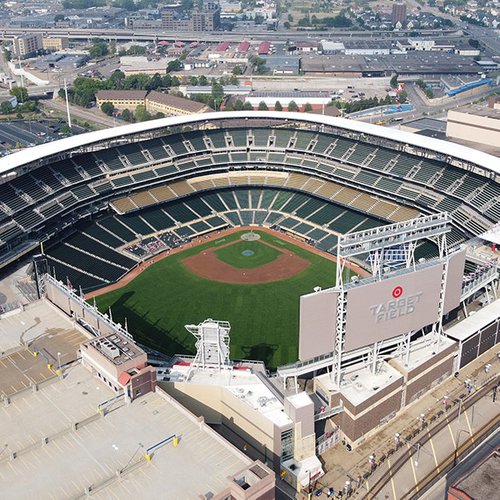 Tour Target Field - Home of the Minnesota Twins
Explore the home field of the Minnesota Twins. Feel like a real VIP as you tour sections of the field rarely viewed with your very own local baseball expert.  These parts include the press box, the clubhouse, + even the dugout. ​​Tours run around 90 minutes and include past + present players, baseball memorabilia, + environmental elements of the field. Get a front row seat at the Champions Club, Legends Club + Metropolitan Club. Learn more here.
How to Best Enjoy:
Tours are dependent on availability and vary from game day, pre-game, + non-game day experience. Don't forget to check out the Budweiser Roof Deck. 
---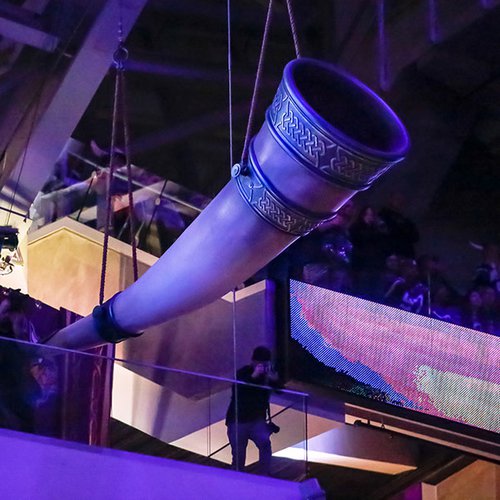 Calling All NFL Football Fans:
The Minnestota Vikings have a home game Sunday October  31st against the Dallas Cowboys 7:20 pm at US Bank Stadium.
How to best enjoy:
Check out Minnesota's new dome stadium and watch two great quarterbacks in action!
---
Register now to enjoy incredible programming + networking opportunities in-person + virtually at NANOG 83.